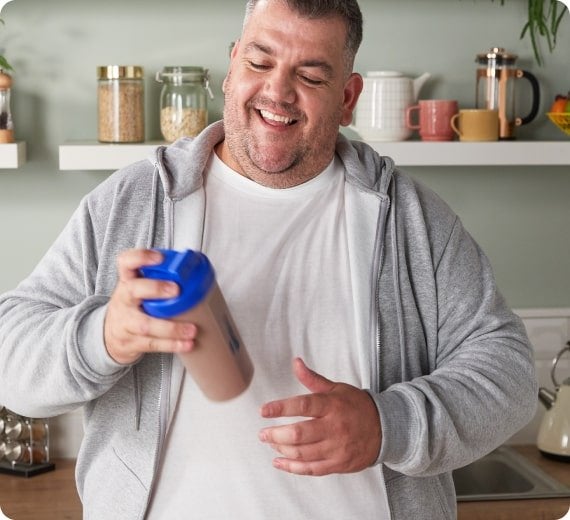 Create Your 1 Month Intermittent Fasting Pack
WAS A$117.85, NOW A$82.50 - A$3.17 per serving

30% OFF (Save A$35.35 off RRP)
This OPTIFAST Intermittent Fasting Pack has been developed to support people who are following a 5:2-style, intermittent fasting plan.
On this diet plan, 3x OPTIFAST VLCD products can be used on fasting days. OPTIFAST VLCD products will provide nutritionally complete meal options, while keeping calories low at 600-800 calories per day (depending on the products chosen).
Find out more information on Intermittent Fasting with OPTIFAST. https://www.optifast.com.au/diet-plans/intermittent-fasting-plan.list
Your Intermittent Fasting Pack contains:
- 1 box of Shakes
- 1 box of Soups
- 1 box of Desserts
For product specific information, including ingredients, allergens and nutritional information, please refer to the individual product pages.
Intermittent Fasting Pack
Select 1 box of Shakes, 1 box of Soups, and 1 box of Desserts
Your Total
Your bundle total
A$82.50