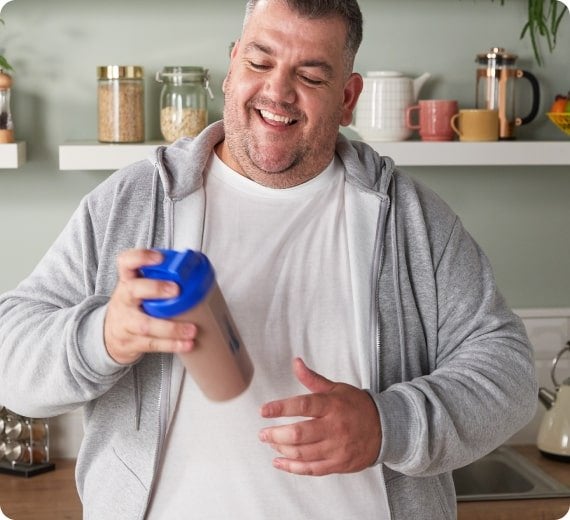 Create Your 1 Month Active 2 Level Pack
WAS: A$293.65, NOW: A$205.55
A$3.32 per serving
30% OFF (Save A$88.10 off RRP)
This OPTIFAST Pack has been developed for people on the Active 2 Level of the OPTIFAST Program. On this level, you replace 2 meals with OPTIFAST VLCD products and include 1 healthy meal. Active 2 Level is ideal if you are looking for gradual weight loss on the OPTIFAST Program or transitioning from the Intensive Level.
Find out more information on Active 2 Level to help you on the OPTIFAST Program. https://www.optifast.com.au/diet-plans/active-two-program.list
Your Active 2 Level Pack contains:
- 3 boxes of Shakes
- 3 boxes of Soups
- 1 box of Desserts
For product specific information, including ingredients, allergens and nutritional information, please refer to the individual product pages.
Active 2 Level Pack
Select 3 boxes of Shakes, 3 boxes of Soups, and 1 box of Desserts
Your Total
Your bundle total
A$205.55